Since its 2006 inception, Lady Antebellum has risen quickly to become Country Music's most influential current group. The harmony-based trio – Charles Kelley, Hillary Scott and Dave Haywood – won the Vocal Group of the Year honor from both the Country Music Association and the Academy of Country Music three times in a row. Eight of the band's singles went gold, with four – "American Honey," "Need You Now," "Just A Kiss" and "I Run To You" – surpassing the platinum mark. "Need You Now" went on to sell over seven million downloads, according to the RIAA. Additionally, "Need You Now" claimed five of the trio's seven career Grammy wins in 2011, including the all-genre Record and Song of the Year.  All of that was achieved through a fragile balance of several key pieces, each of which helps define Lady Antebellum's sound: ingratiating melodies, the interplay between Kelley's soulful male resonance and Scott's scintillating female texture, the threesome's bittersweet harmonic blend, and production elements that invariably emphasize the stylistic inclusiveness of modern country.
Now you can experience these extraordinary artists and their legendary live performance for one-night along the Fox River at the beautiful RiverEdge Park. Get your tickets now.  Lady A sells out wherever they go, and this show is going to sell out fast.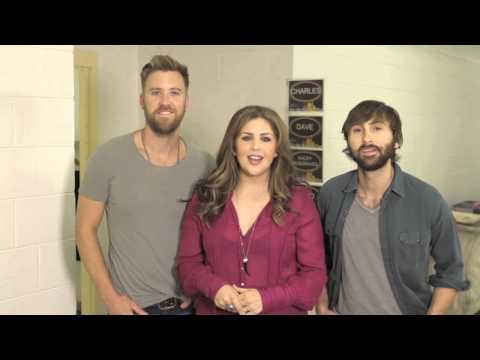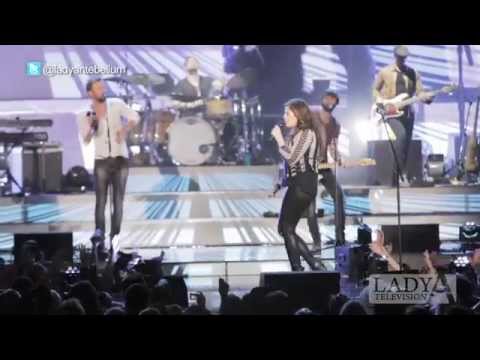 PLEASE NOTE:
All tickets are General Admission. The area in front of the stage, on the sides and in front (north) of the sound tower will be standing room only. No chairs will be allowed in that area, and no benches will be set up. Bag and folding chairs will be allowed behind (south) of the sound tower and on the grass hill.
Events at RiverEdge Park will take place rain or shine.  In the event of a cancellation due to weather, a credit in the amount of the face value of your ticket will be issued to your customer account.  The credit may be used towards a future ticket purchase for performances at RiverEdge Park or Paramount Theatre.  No refunds will be issued.
CLICK HERE to read the RiverEdge Park policies.
PARKING
Free parking is available within walking distance at various City of Aurora Parking Lots located at 309 N. River Street, 115 Spruce Street & 14 N. Middle Avenue Aurora, IL 60506.
The Aurora Transportation Center lot located at 233 N Broadway Avenue will not be available for event parking until after 6 PM since this lot's primary use is for Metra Commuters. The Parking Fee is $5.00.
IMPORTANT: click here for critical information regarding Lady Antebellum parking.